Senen - Sentra Kramat
EverPlate Sentra Kramat is one of our facilities with a dine-in area. This facility has been meticulously designed for culinary businesses to maximize sales not only from online delivery platforms but also offline.
SCROLL
About
The best location for culinary business in the heart of Central Jakarta
At the heart of Jakarta, more than 850 thousand people are ready to start ordering food on online delivery platforms or even enjoy the food in our dine-in area!
01
Reach Large Customer Base
Strategically-located with over 850,000 people within a 3 km radius.
02
Huge Order Volume
Number of orders reached 250,000 orders per week.
03
High Average Order
Lots of orders coming from high spending power consumer
04
Promising Target Market
A huge population means a diverse and large market to cater to.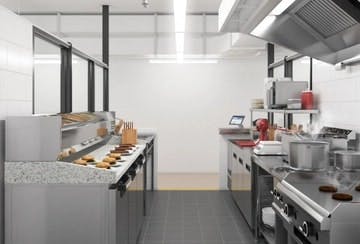 Large kitchen
~9.5 - 11.2 sqm
Our large kitchens are the right choice for culinary businesses who want to increase the number of orders with a variety of cuisines and more complex equipment.
Suitable cuisine

Chinese Food

Western Fast Food

Asian Food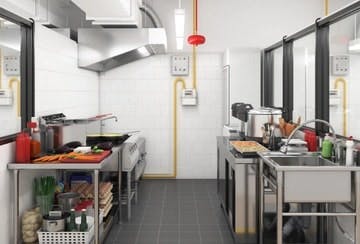 Standard kitchen
~6.9 - 9.5sqm
Mid-sized kitchens are perfect for a wide range of culinary business. This space is designed to be large enough for growth, flexibility, and experimentation.
Suitable cuisine

Chinese Food

Asian Food
Western Food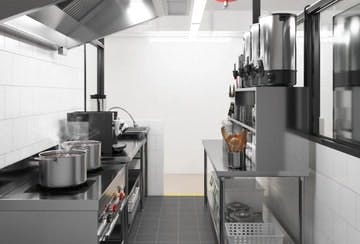 Light kitchen
~6 - 6.9 sqm
Our smaller kitchen rental spaces are perfect for new brands who want to experiment with a new cuisine or new area. Especially with our short-term leases, there's little risk involved but plenty of room for success.
Suitable cuisine

Western Fast Food

Beverage

Asian Food
Get started in a CloudKitchens® delivery kitchen
As the leading CloudKitchens® delivery kitchen supplier in Indonesia, we can get you in touch with the right people. Contact us for a tour or if you have additional questions.
Thanks for contacting us!
We'll reach out shortly so we can understand your business and needs better.