Kelapa Gading
Strategically located in the north of Jakarta, Kelapa Gading has many things to offer. For culinary businesses, this place is the best choice to expand to a wider market with various activity centers.
SCROLL
About
Reach hundred thousands potential consumer from affluent residential area
EverPlate Kelapa Gading serves a high residential population and large office. Well-connected access will make sure your business reaches a wider market.
01
High Population Area
A huge population means a diverse and large market to cater to.
02
Strong Market For Delivery
The population embraces food delivery as part of daily life.
03
High Order Volume Potential
366,000 people within a 3 km radius are waiting to be tapped.
04
Easy Access For Drivers
Drivers can easily access your business, making it highly efficient.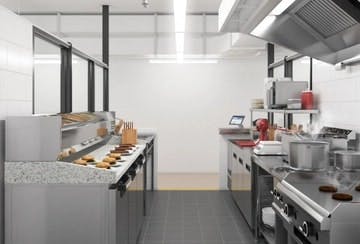 Large kitchen
~9.5 - 11.2 sqm
Our large kitchens are the right choice for culinary businesses who want to increase the number of orders with a variety of cuisines and more complex equipment.
Suitable cuisine

Chinese Food

Western Fast Food

Asian Food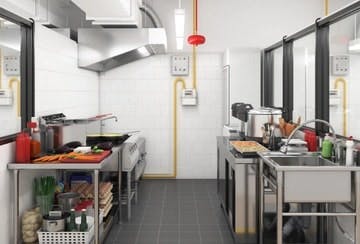 Standard kitchen
~6.9 - 9.5sqm
Mid-sized kitchens are perfect for a wide range of culinary business. This space is designed to be large enough for growth, flexibility, and experimentation.
Suitable cuisine

Chinese Food

Asian Food
Western Food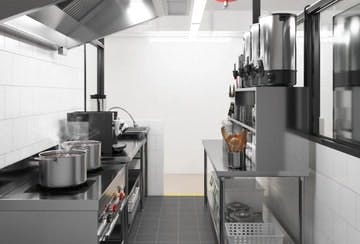 Light kitchen
~6 - 6.9 sqm
Our smaller kitchen rental spaces are perfect for new brands who want to experiment with a new cuisine or new area. Especially with our short-term leases, there's little risk involved but plenty of room for success.
Suitable cuisine

Western Fast Food

Beverage

Asian Food
Get started in a CloudKitchens® delivery kitchen
As the leading CloudKitchens® delivery kitchen supplier in Indonesia, we can get you in touch with the right people. Contact us for a tour or if you have additional questions.
Thanks for contacting us!
We'll reach out shortly so we can understand your business and needs better.